Skincare, the most popular topic talked about in the beauty world. Personally, I feel skincare is so personal but yet everyone skin types are different. I've spent years trying to find the perfect skincare which won't cause my skin to have a reaction and control oil. During my teenage years, my skin was great! I rarely had any breakouts, just the one rare pimple during that time of the month. Unfortunately, just after high school, my skin turned the complete opposite.
During early adulthood, my skin developed deep painful underneath the skin acne. Ouch! I know right, almost everyone has experienced these dreadful breakouts. The worst part is, they last around 2-4 weeks and leave behind scars. I've spent months of research on YouTube, Google and blogs and even asked advice from my friends because I was despite. Almost every acne solution on the market was only to treat surface breakouts and I had trouble finding the perfect acne product for deep painful acne. One day I had come across a gorgeous YouTuber
Elanna Pecherle
known as EllePearls. She had experienced trouble deep painful acne and recommend this miracle product.
Create Cosmetics
BPT3.1 Benzoyl Peroxide + Tea Tree Oil had changed her skin for good.
I only use this product in the affected area at night. A very small amount of this goes a long way. Now, when I mean very small, I do mean it. Sadly, I went overboard and applied too much and this had burnt my skin. Please don't be afraid, this was my very poor judgement of how strong the Benzoyl peroxide is. Overnight my skin had transformed! my cystic pimple reduced so much in size overnight. This is why I call this product my little miracle.
Moving forward, let's talk about my everyday skincare from start to finish. Starting off with my Mario Badescu Enzyme Cleansing Gel. It's a gel cleanser which thoroughly removes makeup, dirt and oil without drying the skin. The lady who sold this to me also told me this helps to prevent build-up that can cause blackheads and pimples. I love how gentle the cleanser is and I find when I've to use harsh cleansers my skin, my skin usually will not improve at all. This is made for all skin types and I always will recommend this product to my friends and family.
Once I have cleansed my face, I will move onto my toner. The Mario Badescu Special Cucumber Lotion is a soothing cucumber and acne fighting toner for combination and oily skin. Instantly this refreshes my skin and I know this helps to prevent new acne at the same time. As a bonus, I use a toner just before and after makeup, I've been loving the Mario Badescu Facial Spray with Rosewater. This is formulated with fragrant herbal extract. I love using the toner just after my skincare or before and after makeup to give me the instant hydration feeling.
Finally we have reached to my favourite part of my skincare routine. Instead of
moisturizer
, i prefer a good serum. The Ole Henriksen Truth Serum Vitamin C Collagen Booster was actually recommended by
Chloe Morello.
She had raved about the changes she saw and felt on her skin. She spoke about how the vitamin c helped clear her past acne scarring and damage to the skin. Just like me she also has very oily skin and this is why I was dying to try the serum.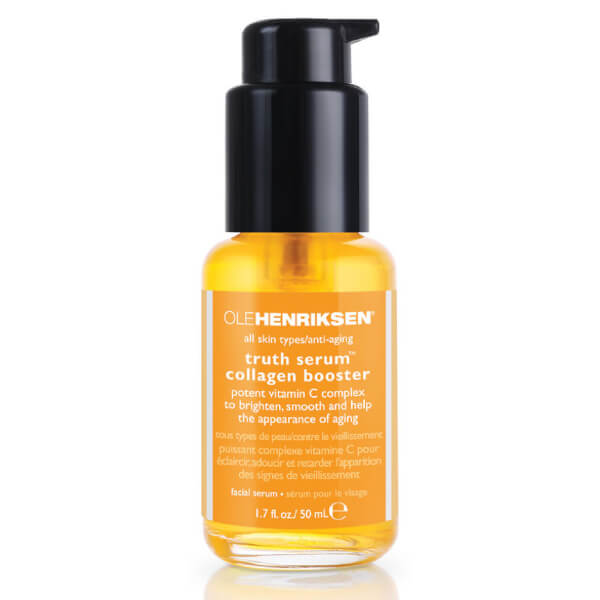 Please feel free to comment on your holy grail skincare. This may help others who may not have the same skin type as me :)
- Taylor Jade x